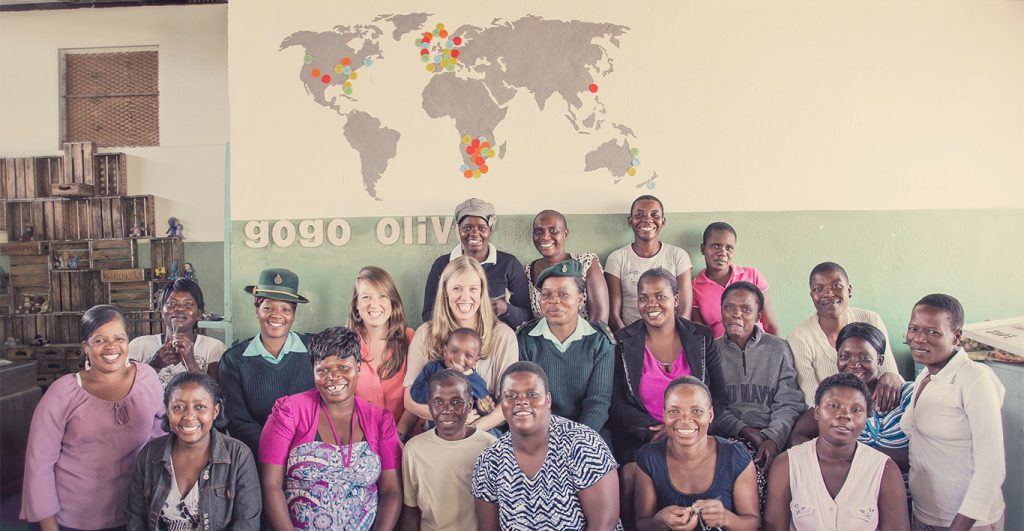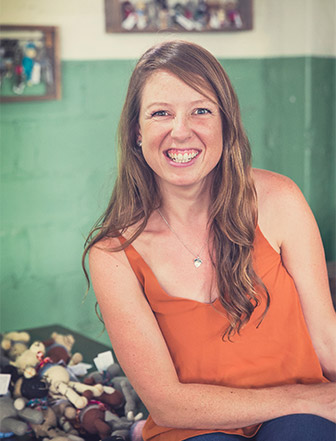 OUR STORY
In 2007 I was living in Zimbabwe and volunteering for a local Church. I was really enjoying my time in Zim but the work I was involved in was coming to an end. I started to question what my next step should be. It was during this time that different women would come to me with items they had knitted, sewn or crocheted and ask me if I could sell them where I come from (to this day I don't understand how people know I am not Zimbabwean, apparently my Scottish accent is stronger than I realise!) These items were generally well made but not things I felt there was a market for overseas. But an idea started brewing in my mind. I thought that maybe if I could come up with designs that were marketable outside of Zimbabwe then this could create employment for a few of the huge number of people who are unemployed in Zimbabwe.
I went back to Scotland for Christmas 2007 and was feeling very uncertain about what to do next. I was sitting on my bed one evening when I had a very clear vision of a group of women singing and laughing together while creating things with their hands – this vision would become Gogo Olive. But in lots of ways it was a terrible time to try and start a business in Zimbabwe. The country was in the middle of hyperinflation and it was a struggle for even well established businesses to keep going. I certainly wasn't the best person to try and start one, I had no business training, no clever 5 year plan – just a lot of naivety and a genuine belief that this was worth giving a shot! I moved back to Zimbabwe, and spent the next 10 months coming up with the designs, sourcing materials and looking for a group of women to work with. In a country where unemployment is so high I was struggling to work out who was most in need, so I went to meet with a lady I know who had some experience working with women's groups. I told her I wanted to start a knitting charity. She said that the day before she had been at Mutare Remand Prison visiting the female inmates. Some of them were knitting using pieces of wire as needles. She thought to herself 'wouldn't it be great if we could do something with knitting to help these ladies'. Then literally the next day I came to see her…I know this was more than a coincidence. From there she introduced me to the prison authorities. They were incredibly open to the idea (and all the other crazy ideas I have had since then!)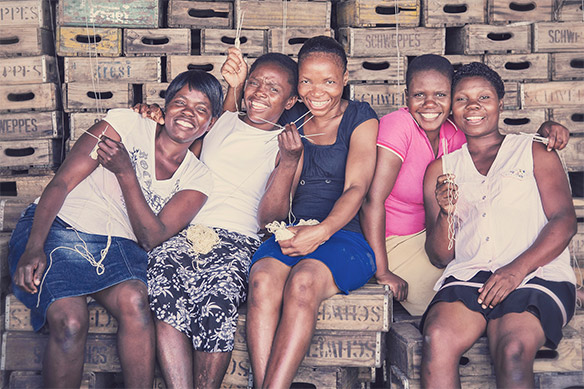 In November 2008 the first group of six ex-inmates met together to start knitting and in November 2018 we celebrated our 10 year anniversary – what an amazing journey it has been! Gogo Olive has grown way beyond anything I could have hoped or dreamed of and I am so thankful for the many, many people who have been a part of our story in so many different ways. The right people have always come along at the right time. Since our humble beginnings, Gogo Olive has grown from six to about 60 ladies.
The inspiration behind Gogo Olive comes from three special women in my life. There is my Granny (Gogo!) Nan whose sock pattern grew arms and legs and became the Gogo Olive Shamwaris, my Mum who patiently taught me the art of knitting using 4 needles and my Granny Olive – Gogo Olive's namesake. My memory of my Gogo Olive as I was growing up was of her knitting jumpers, using odds and ends of wool that had been given to her (so they were all colourful and unique like the jerseys worn by the Gogo Olive Shamwaris), to send out to missionaries in Africa. They were all done while watching snooker on her black and white TV – a lady of many talents! Granny Olive and I shared a love for crafts and her stories of missionaries were my first introduction to Africa. The name 'Olive' also ties in with the project's vision to bring hope, the olive branch being a symbol of hope from the Bible story of Noah.
My faith is very important to me and a big part of my motivation, especially on the days when life in Zimbabwe is particularly challenging or when I am feeling inadequate to do my job. Life in Zimbabwe has been difficult for the Gogo Olive knitters but there is hope. It is these amazing, talented, inspiring ladies that Gogo Olive is all about so I hope that this website gives you a glimpse into their lives and that you will be inspired and blessed by them in the way that I have had the privilege of being.