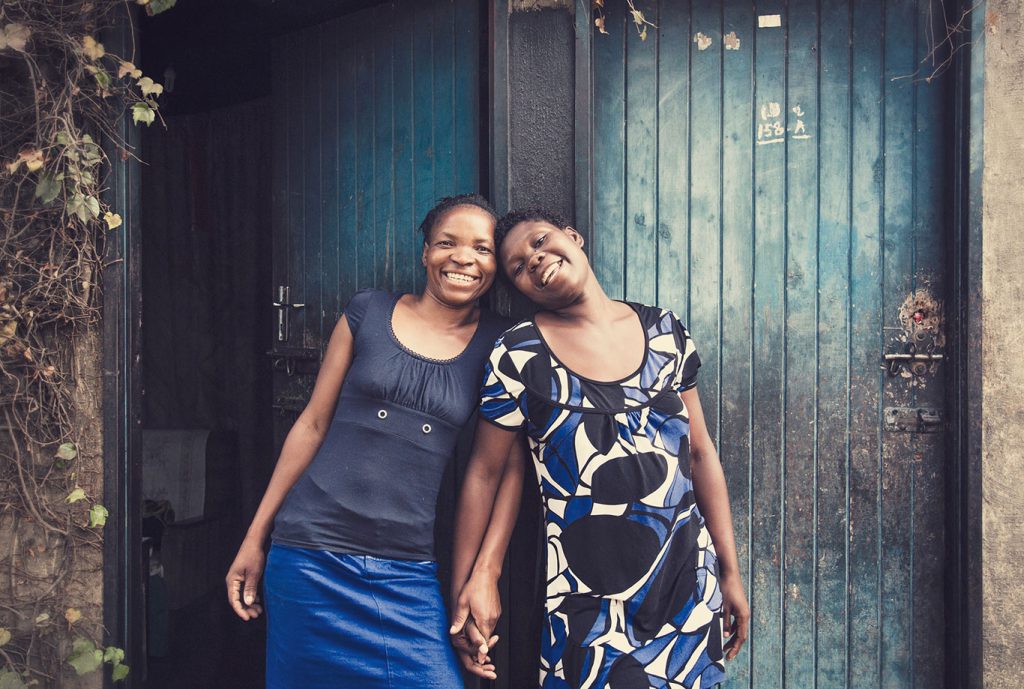 TESTIMONIALS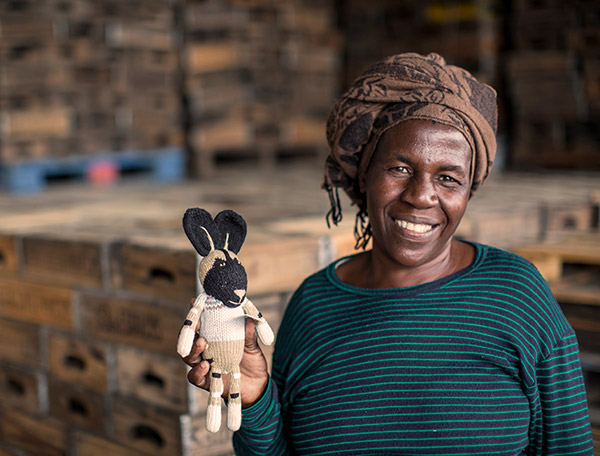 PEACEMORE'S STORY
Peacemore is a widow with three boys still at school. In early 2014 she was very unwell and was admitted to hospital. It was thought she had TB but as she couldn't pay for her hospital fees or treatment, she was discharged. With no treatment, Peacemore deteriorated quickly and we were fearful for her prognosis. Thankfully, we were able to use the emergency fund and pay for the treatment that Peacemore needed and after a few months, she was able to return to the knitting workshops. Money which had been donated to Gogo Olive, played an important part in saving Peacemore's life and allowing her sons not to become orphans.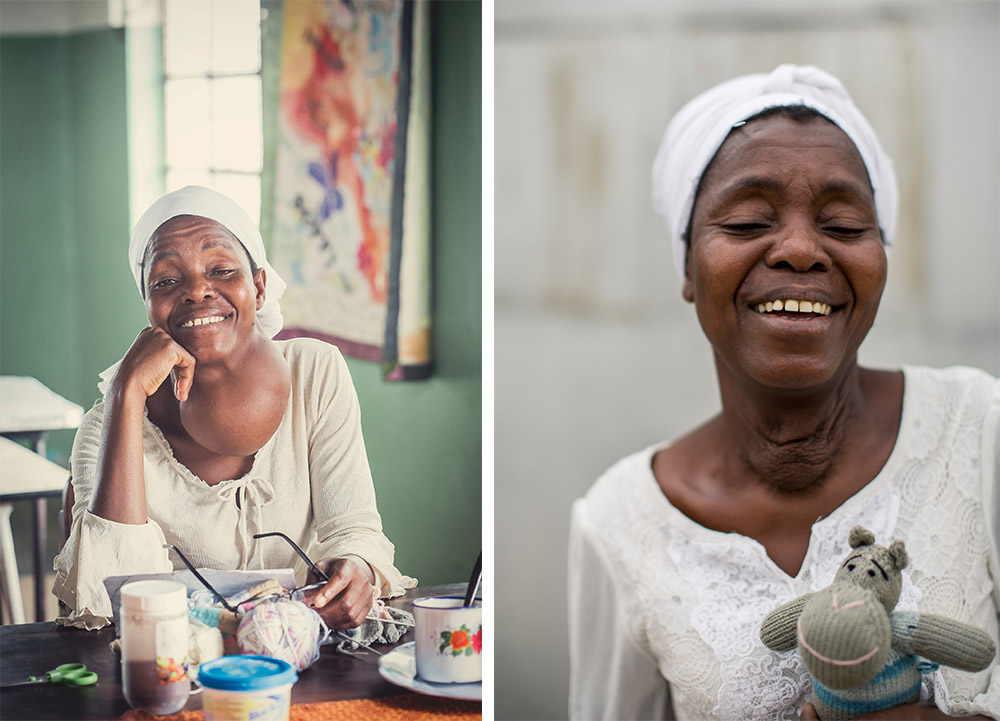 JOYLINE'S STORY
When Joyline joined Gogo Olive, we noticed that she had a goiter. A goiter is an abnormal enlargement of the thyroid gland and Joyline had had hers for 27 years. We were keen for Joyline to go and see a doctor about this, but she wasn't willing to do this. Joyline is a widow with 3 sons and she was worried about having to have an operation, which would be dangerous, and if it wasn't successful what would happen to her children. Over the years we had watched Joyline's goiter grow, until it was affecting her breathing. Once this happened, Joyline agreed to see a doctor. It was identified that an operation would be possible but it would cost £3000. This amount of money is something that Joyline would never have been able to afford but we were very thankful and overwhelmed when a faithful supporter offered to pay for the whole operation. We were able to organise the operation and we were so thankful that it went smoothly and Joyline is now goiter free! Kindness is a beautiful thing and has a rippling effect. Not only did this generosity change Joyline's life but many others have been impacted by this kindness.
WORKSHOPS, PARTIES AND FUN DAYS – AS TOLD BY MAVIS
WORKSHOPS
We really enjoy the workshops as we learn new things and they also help us to look at things in new ways. For example the budgeting workshop we did was very helpful because as Zimbabweans we usually spend money as soon as we get it or it might lose it's value. We have set up savings schemes so we can work together to make our money go further and save up to buy bigger items. It also taught us to avoid impulse buying.
CHRISTMAS PARTIES
As well as playing games we also share testimonies about what we have managed to overcome throughout the year and any problems that we have. It is good for us to be vulnerable with each other and to share our joys and pain. This builds stronger relationships between us and we can encourage each other.
FUN DAYS
We all love the fun days that we have! It helps us to get to know each other better as we enjoy games, singing and dancing together. It also gives us exercise and a time to relax – it releases stress as we concentrate on games rather than any worries we may have. All ages are included in our fun days and everyone feels equal.